You are here
Home
››
Indigenous
›› Standing Rock: the story of a heroic resistance
Standing Rock: the story of a heroic resistance
Submitted by
Anonymous
on Sat, 11/19/2016 - 14:28
Author: #IndianWinter
ROAR Magazine
November 19, 2016
 
The Standing Rock occupation is a movement based on presence. In taking space and time away from Energy Transfer Partners, from the Army Corps of Engineers, from Morton County, from North Dakota, from the United States of America, Standing Rock has come to embody the largest show of resistance in the United States since at least the Ferguson riots of 2014.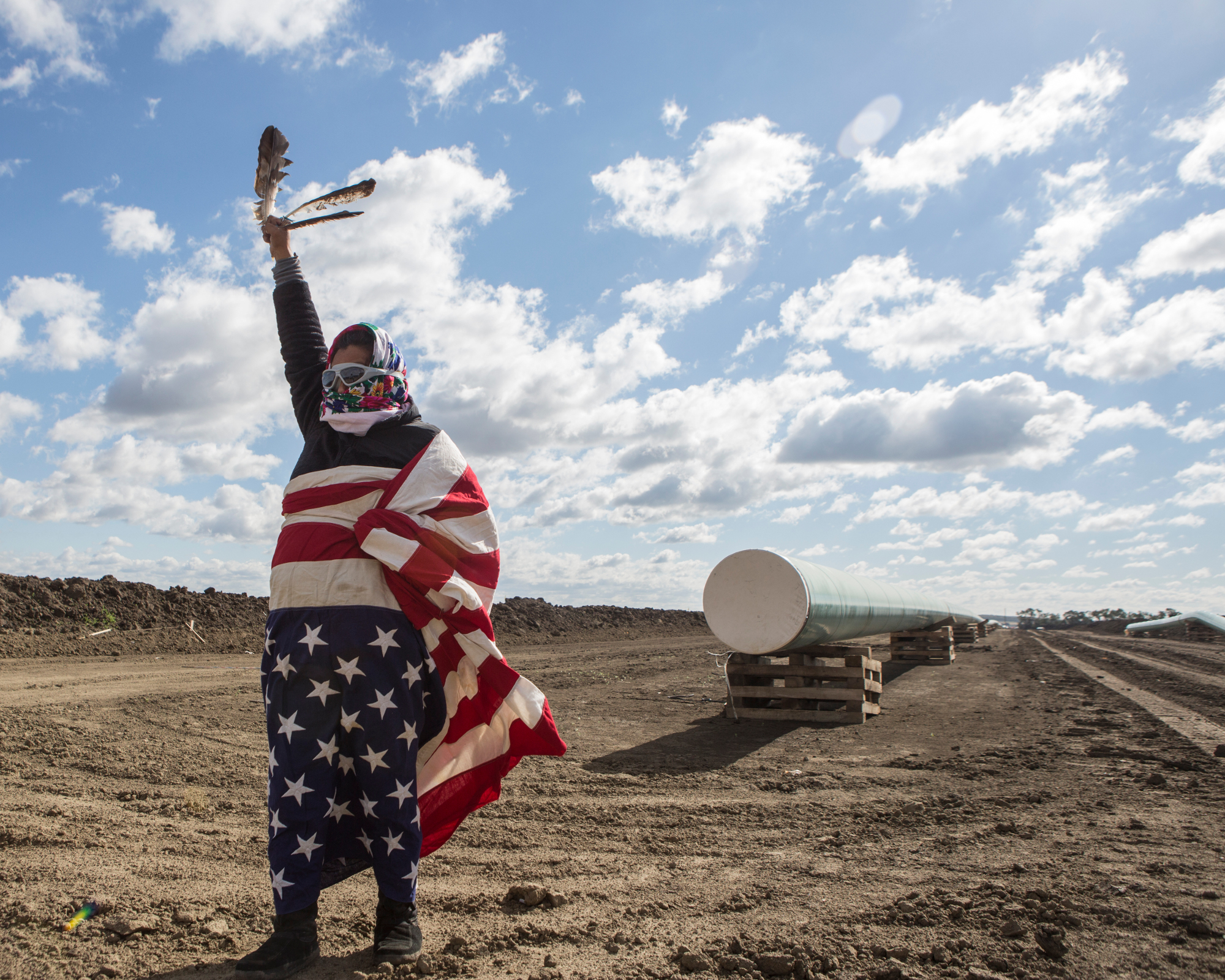 Like Ferguson, and before it the Wounded Knee occupation of 1973, the place itself has become shorthand for the movement: say "Standing Rock" and what comes to mind is encampments, lock-downs, blockades, and stand-offs aimed at preventing the construction of the Dakota Access Pipeline through the Missouri River.
A New History
The now sprawling encampment of thousands, capturing the attention of millions around the world, had a fairly modest beginning. The Sacred Stone Camp was set up on April 1 by youth of the Standing Rock Indian Reservation as a prayerful vigil to watch for the beginning of construction of the Dakota Access Pipeline. The tribe had already been involved in a lawsuit to prevent construction of the pipeline for close to two years.
This initial camp is located on the reservation itself, close to the intersection of the Missouri and Cannonball Rivers. The meeting of the two rivers used to create a whirlpool, producing a uniquely shaped stone,  from which the Sacred Stone Camp takes its name. The Army Corps of Engineers later altered the route of the river itself in the 1940s, flooding a portion of the reservation, destroying the whirlpool and the sacred stone with them. Throughout the spring and summer, the Sacred Stone Camp served both a site of constant prayer and as launching pad for a series of symbolic actions aimed at preventing the beginning of construction.
In late July, as the first signs of construction in the area became visible, the Standing Rock tribe formally invited the Oceti Sakowin — the seven council fires of the Lakota, Dakota, and Nakota peoples — and in particular the warriors of the Oglala Lakota band from the Pine Ridge Indian Reservation to join them in their stand. Many came to Standing Rock with their extended families directly from their annual Sundance ceremonies, so had already been camping out for up to a month before arriving.